CONTENUTI DISPONIBILI:
---

Cammino Portoghese da Tui/A Guarda
Il Cammino per la Costa
1150 € pp. 10 giorni/9 notti
Il Cammino Portoghese per la Costa o Caminho da Costa è una rotta alternativa al cammino portoghese per l'interno e di una bellezza impressionante. Seguendo la costa atlantica verso Santiago, il cammino per la Costa inizia ad A Guarda, in Galizia frontiera con Portogallo, e continua per l'elegante cittadina costiera di Baiona, nel cuore delle Rías Baixas, zona famosa per il vino Albariño ed i crostacei freschissimi. Da Baiona, si continua per la costa verso Vigo, ammirando al fondo el isole Cíes e la baia. Il Cammino per la Costa si riunisce con il Cammino Portoghese a Redondela e continua per Pontevedra, poi per la città balneare di Caldas de Reis, Padrón e finalmente Santiago de Compostela dove si potrà ottenere la Compostela. Itinerario speciale per percorrere il cammino alloggiando nelle migliori strutture di questa parte, pazos (antichi palazzi signorili tipici della Galizia), case rurali con charme e Paradores e con l'ultima notte in Hotel 4*** o Parador .
ITINERARIO
1º giorno: Arrivo a A GUARDA/TUI.
2º giorno: A GUARDA - OIA (16 km- 4h – difficoltà 1/3)
3º giorno: OIA- BAIONA (18 km – 4h – difficoltà 2/3)
4º giorno: BAIONA - VIGO (24 km – 5h30 – difficoltà 2/3)
5º giorno: VIGO - REDONDELA (16 km- 4h – difficoltà 2/3)
6º giorno: REDONDELA - PONTEVEDRA (16 km- 4h – difficoltà 2/3)
7º giorno: PONTEVEDRA - CALDAS DE REIS (21 km- 5h15 – difficoltà 1/3)
8º giorno: CALDAS DE REIS - PADRÓN (18 km -4h30 - difficoltà 1/3)
9º giorno: PADRÓN - SANTIAGO (23 km – 6 h – difficoltà 2/3)
10º giorno: SANTIAGO DE COMPOSTELA
Il prezzo include:
- Pernottamento con prima colazione- Tutte strutture con camere con bagno privato.
- Trasporto bagagli tra le tappe (2 bagagli di massimo 20 kg per persona)
- Note&mappe
- Assicurazione di viaggio
- Credenziale (Passaporto del Pellegrino) in regalo
- Assistenza telefonica 24 ore per casi di emergenza in italiano


Il prezzo NON include:
- Pranzi
- Cene: 220 Eur
- Supplemento camera signola: 300 Eur


PREZZO PER PERSONA IN BASE A CAMERA DOPPIA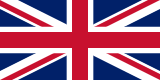 The Portuguese or Coastal Way from A Guarda in charming accommodation
1150 € pp. 10 days/9 nights
This is the Camino from the border between Spain and Portugal to Santiago de Compostela. The last 100 km of the Portuguese Route begin in Tui.The Portuguese Coastal Route or Caminho da Costa is a stunning alternative to the traditional Portuguese Camino de Santiago:
This route starts in A Guarda and provides two options: an overnight stay in A Guarda or in Tui with a transfer to A Guarda, in order to start the Camino on the coast, following the wild Atlantic route before reaching Baiona, at the heart of the coastal inlets or fjords known as the Rías Baixas, and then moving onto Vigo and Pontevedra, where you will pick up the traditional route once again.
You will overnight in the best accommodations, charming hotels and Pazos (ancient Galician manor houses) and with the last night in Santiago in Parador Hostal Dos Reyes Catolicos or 4 star hotel-
This itinerary covers the last 100 km of the Portuguese Coastal Route, which is the minimum required to apply for your "Compostela" certificate.


ITINERARY
1st day: Arrival in TUI.
2nd day: A GUARDA - OIA (16 km- 4h – difficulty 1/3)
3rd day: OIA- BAIONA (18 km – 4h – difficulty 2/3)
4th day: BAIONA - VIGO (24 km – 5h30 – difficulty 2/3)
5th day: VIGO - REDONDELA (16 km- 4h – difficulty 2/3)
6th day: REDONDELA - PONTEVEDRA (16 km- 4h – difficulty 2/3)
7th day: PONTEVEDRA - CALDAS DE REIS (21 km - 5h15 – difficulty 1/3)
8th day: CALDAS DE REIS - PADRÓN (18 km - 4h30 - difficulty 1/3 )
9th day: PADRON-SANTIAGO (24 km - 6h - difficulty 2/3)
10th day: SANTIAGO DE COMPOSTELA

The Price Includes:
- 9 nights in handpicked hotels and inns, all with en-suite accommodation, on a bed and breakfast basis.
- Luggage transfer from hotel to hotel (2 x max. 20kg bag per person)
- Transfer from Tui to A Guarda
- Travel insurance
- Credencial (Pilgrim's passport)
- Tips and maps
- 24/7 telephone assistance (English-speaking)


The Price does not include:
- Lunches
- Single room supplement: € 300
- Dinners supplement:€ 220


PRICE PER PERSON BASED ON DOUBLE ROOM
Il Cammino Portoghese per la costa
10 giorni/ 9 notti in strutture charme